A bog body has been found by workers in an area in the Midlands where a similar discovery was made two years ago.
Archaeologists at the National Museum of Ireland revealed the lower leg and foot bones of an adult were dug up in Rossan bog in Meath, close to the border with Westmeath.
It is not known if the remains are from a man or woman.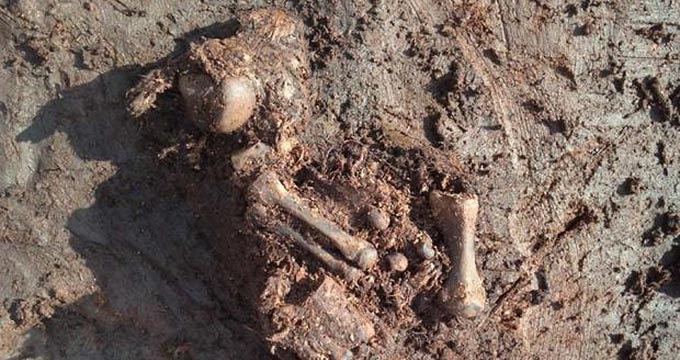 Bord na Mona workers who made the discovery at the weekend reported the find to experts at the museum.
The exact age of the remains is not known and will be established by radiocarbon dating.
It is the second bog body to be discovered in Rossan bog and was found close to where the remains of a headless adult, dating to 700-400BC in the Bronze Age, were found in 2012.
Studies were carried out on site until yesterday when the remains were removed, and further analysis will take place in the National Museum of Ireland's conservation laboratory at Collins Barracks, Dublin.
Maeve Sikora of the Irish antiquities division in the museum, who led the fieldwork, praised workers for calling in archaeologists.
"I would like to thank the staff at Bord na Mona for reporting the find so quickly and for their assistance on site," she said.
Raghnall O Floinn, director of the National Museum of Ireland, added: "Every new find helps to bring us closer to understanding the lives and belief systems of our ancestors."
Oxygen-free conditions in bogs help to preserve organic material such as human tissue.
Surviving bodies give archaeologists the opportunity for more detailed research into past lives than if only skeletal remains are recovered.
Bog bodies have been found across northern Europe from Ireland to Scandinavia, with many showing evidence of violent death which are believed to have been sacrificial offerings connected to kingship and sovereignty.
The National Museum of Ireland holds one of the finest collection of bog bodies anywhere in the world including discoveries from Oldcroghan, Co Offaly, and Clonycavan, Co Meath.
Rossan is believed to be an ancient territorial boundary.
Source: www.independent.ie