Archaeological Excavation, or preservation by record, may form part of a development process where sites or finds of archaeological interest are found through other procedures such as Test Excavation, Geophysical Surveys or Archaeological Monitoring.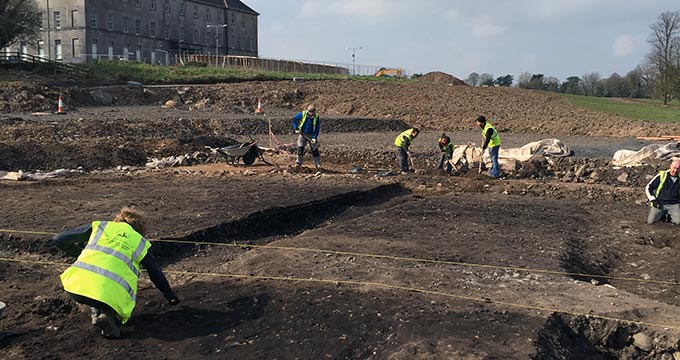 It is possibly the element of archaeology with which people are most familiar. Excavation involves the scientific recording and analysis of an archaeological site. This is usually conducted prior to development work taking place. A detailed and comprehensive excavation report is produced at the end of the process. This includes site drawings, specialist reports, C14 Dates, and more.
Licenced Archaeological Excavations
All archaeological excavations in Ireland must be overseen by an experienced archaeologist who is licenced by the National Monuments Service under the Department of Culture, Heritage & The Gaeltacht.
Shanarc Archaeology employs several licence eligible archaeologists who hold this licence. They are therefore suitably qualified to undertake archaeological excavations in the State.
Time & Budget Management
The scope of archaeological excavations may vary widely, depending on the size of the site and several other factors.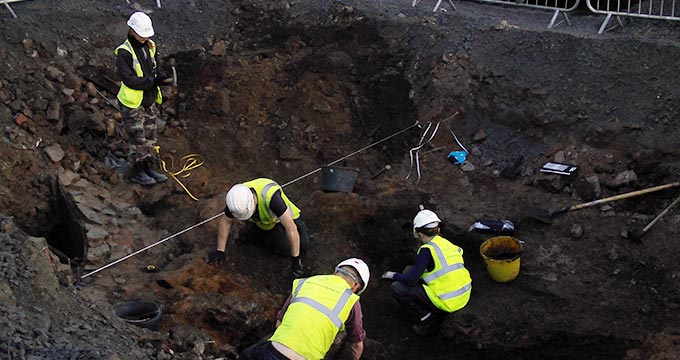 Shanarc Archaeology is aware that while an excavation may be of immense historical interest, it can also be an unwanted delay and extra expense for the developer. We therefore place great emphasis at the outset of all archaeological excavations on their time and budget management.
We draw up an agreed scope of works with the relevant authorities, in order to deliver the best and most compliant service possible. If any deviation becomes necessary due to unforeseen circumstances, we explain things fully to our clients before proceeding.
Post-excavation Work
Post-excavation work also has an important role in the excavation process. This is a legal requirement for the licensee and the developer and certain milestones must be met with reporting after the site excavation work is complete (Preliminary Excavation Report and Final Excavation Report). Again, we keep our clients fully appraised at this stage of all necessary procedures that we must adhere to.
Choose Shanarc Archaeology for Archaeological Excavation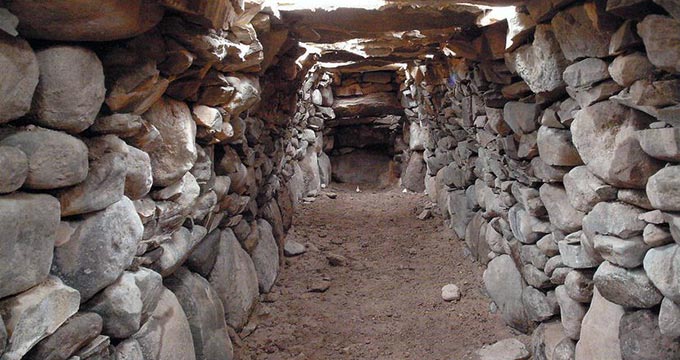 If an excavation becomes necessary at your development site, please contact us for advice and a no-obligation consultation. Our team have been conducting archaeological excavations in Ireland for more than 20 years. Our experience and expertise will allow us to deliver the optimum solution for you.