The use of 3D laser scanning in the field of archaeological survey is a relatively recent phenomenon. Shanarc Archaeology is at the forefront of it.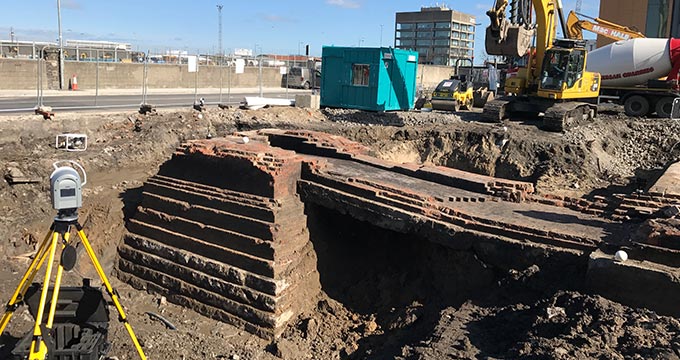 We are available for work nationwide, on projects such as:
Industrial or commercial developments
Residential developments (small-scale or large-scale)
Infrastructural projects such as roads or pipelines
Research purposes at sites of known archaeological interest
Simply contact us for a consultation on how we can help you.
3D Laser Scanning Technology
The technology around the industry has evolved at a rapid pace. It now allows acquisition of very detailed survey data in a very short time.
There are numerous applications in the commercial world for this technology. It has become particular popular in commercial and research archaeology for built heritage assessments and recording historical buildings.
The level of detail a laser scanner can acquire in a short space of time is quickly surpassing conventional drawing methods. It is also a very useful part of the process in generating very detailed CAD files and drawings, depending on your survey requirements.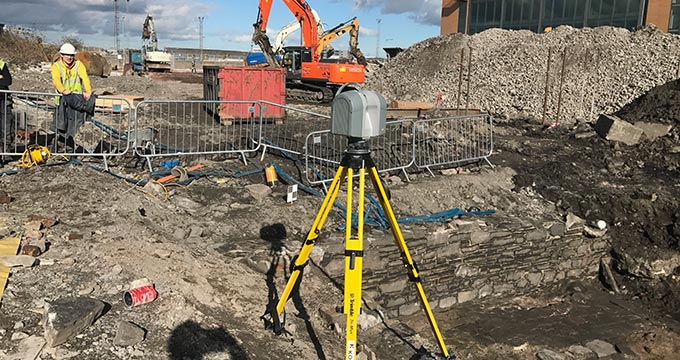 Why use 3D Laser Scanning?
Ireland has a rich resource of Cultural Heritage assets. Some of the most important and visible monuments on our landscape are our historical buildings. There are policies and laws to protect these structures and it is important that these are retained for future generations.
Heritage management organisations, local authorities and conservation groups often require expert advice and detailed records of these structures. 3D laser scanning can provide this.
Choose Shanarc Archaeology for 3D Laser Scanning
Shanarc Archaeology is fully licensed, equipped and experienced to carry out 3D Laser Scanning Surveys. We are the leading archaeological company in Ireland in this survey method.
We are available to carry out your survey needs on a nationwide basis. Our wide range of built heritage services includes:
Built Heritage Assessments.
Historical and Cartographic Research.
Conservation Management Plans and Environmental Impact Assessment Reports (EIAR's).
Historic Building Surveys.
Detailed Measured Surveys including 3D laser scanning and photogrammetry.
We have an experienced, professional in-house team of surveyors and built heritage experts who have years of experience in working on different building types from a variety of periods including  vernacular buildings, industrial buildings and complexes, medieval tower houses, quays and harbours, and ecclesiastical sites.
Shanarc Archaeology has already delivered 3D laser scanning surveys for many developers, local government, other public bodies, and architectural/construction companies.
Whatever the reason and circumstances of your need for a 3D laser scanning, we will deliver for you too.